Phone Repairing Service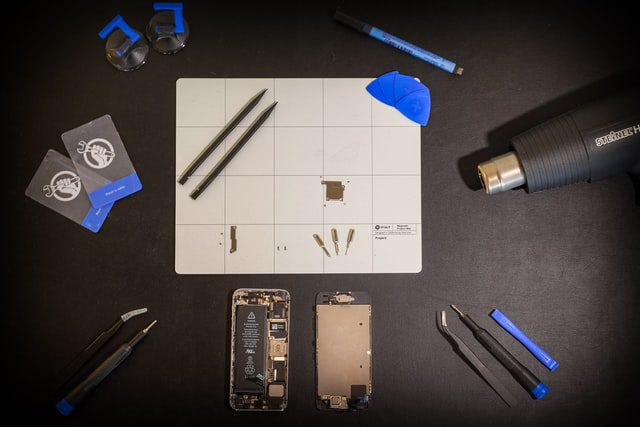 Our cell phones have become our lifelines. They keep us connected to friends and coworkers, provide vital information, and help, teach, encourage, and support us during the day — and sometimes even when we are asleep!
But also, every one of us has been in a situation where our device has broken or became faulty. And it becomes tough to decide whether to repair it or to replace it with a new one.
Worry no more! We are at your service!
Fone World specializes in all forms of cell phone repairs, including iPhones, Samsung, LG, Google phones, Motorola, Nakia, and HTCs. Looking for Huawei repair in Cambridge or Samsung repair in Cambridge, we are always here for you. Rely on the cell phone experts at Fone World to get your lifeline back up and running. Whether you need mobile repair, screen fixing, battery replacement, or a new device, we've got it all for you!
Various phone issues
When your phone isn't working, it can cause a lot of stress. When you break or drop your phone, you end up googling everything about it on your laptop. You keep wondering, "What if people are trying to contact me?" What if people call and text me and I cannot respond? "who can repair my phone?" You will not relax and feel like yourself until your phone is back in your hand, functioning correctly. That's one of the reasons we want to fix everyone's phone right away.
If you're looking for a cell phone screen repair, remember that we have the most satisfactory service at the most affordable prices here at Fone world in Cambridge. What are the phone issues we can resolve?
• Cracked screen
Do you have a chipped or shattered screen? This is the most basic and fastest fix that we do.
• Water Damage
Did you drop your phone in the water? Our water damage care can assist in the recovery of your system.
• Sound issues
Have you noticed that your phone calls have little to no audio? Any speaker or microphone on your computer can be replaced here.
• Phone unlocking
Did you forget your password? That's okay let our experts fix the issue.
• Battery problems
Is your battery dying or not charging at all? We will quickly identify the issue.
• Overheating
Do you ever wonder why your phone keeps getting hot? Bring it in for an in-depth examination.
• Other issues
We have hired only the best-trained technicians with the most recent certifications. They can quickly identify the problem in your phone and repair it.
Phone accessories
Not only are phones becoming smarter, but so are accessories. Cell phone accessories, from portable chargers to Bluetooth devices, phone cases, and hands-free, are making it easier than ever to stay connected anytime and wherever you want. We have everything you need, whether you're looking for the basics or the latest innovations. We make sure that our client gets the best quality products.
Depend on a Reliable Company
Although you could see some shops in your local mall offering mobile phones' repair while you wait, using that kind of repair service can be dangerous. When you require a smartphone upgrade or phone repair, you can go to a reputable cell phone repair shop rather than a fly-by-night service that might not be around when you find issues a week or two later.
Also Read: How to keep your smartphone from overheating
For years, Fone World has been the go-to mobile phone repair shop in Cambridge. Our numerous locations serve customers all over the world.
See the technicians at the area's top handset repair shop for mobile device repair, cell phone screen replacement, and smartphone fixes.